Discover a Choice of Social Media Marketing Training Options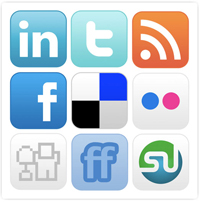 1-Day Social Media Marketing Course
This cutting-edge social media marketing and networking course is delivered as part of the 5-Day COB Certified Digital Marketing Manager Program. The training will help you to enhance your reputation, increase your sales, build your brand, generate advocacy and trust, and build closer relationships with your customers. During the training you will gain an introduction to social media marketing to start your own social media game plan™

What will you learn?
Introduction to Social Media
What is social media?
Social media networks and social media applications
Realise the benefits
Understand the challenges and avoid the pitfalls
Learn how to avoid wasting time
Gain valuable insights into online networking using social media
Your Social Media Game Plan
Using expert strategic advice and tips, get started with your own Social Media Game Plan.
Learn how to search engine optimise your profiles, links and content
Find out the right online networks to invest your time and energy
Learn and develop social media ideas for your web site
Discover how social media connects to your other marketing activities
Understand how to generate online advocacy and leverage social media as a viral marketing channel.
Hands-On Applications Workshops
Discover at least three technologies suitable for your industry and find out how to to employ them effectively.
Hands-on training
Set-up and get started with social media networks
Understand how to engage with your audience
Complete your Social Media Game Plan
Organisations who hold the 5-Day COB Certified Digital Marketing Manager Program at their offices, can enable selected staff to plug into this training as a singular 1-day course.
COB Certified Digital Marketing Manager Program
Learn Online
You can access social media marketing, content and customer experience training through our self-study courses and online courses:-