Are you making the most of e-business opportunities?
5-Day E-Business Management Course from The Certificate in Online Business™ - Get COB Certified!
Attend the COB Certified E-Business Manager Program and learn how to increase your profits, enhance your reputation and increase efficiency! This cutting-edge E-Business Management course is the essential training program for organisations and individuals getting their business online or improving an existing presence.
This high-quality consultative 5-day e-business management course provided by the Certificate in Online Business™ delivers expert insights and powerful hands-on workshops. You will experience a real-world approach to learning, and apply it to your projects - both in real-time and after the course. Our small sized classes enable us to focus our attention on you and your projects. As a premium course delegate you will receive valuable and immediate feedback about your classwork and how it applies to your organisation and e-business offering.
Get this Course
This high value consultative course is currently available exclusively as group on-site course, and can be delivered alongside tailor-made training, or a multiple track COB Certified program. Watch out for news about public and multi-lingual courses from our Licensed Training Provider training partners.

"The 5-day E-Business Management Program is a good mix of theory, real life examples and exercises. Even more you also get the opportunity to work on your own project with instant feedback. During the program you really feel the trainers passion and experience. Back at Brady I was able to implement quick wins, and prepare structural changes. ". - Mathias Deleu, European CRM & eCommerce Manager, Brady Corporation

"The experience I had of the COB Certified E-Business Manager Program was remarkable, and very fulfilling. Being introduced to the world of E-Business was worth the investment. The e-business strategy and planning elements were particularly interesting, as it required a shift in mind-set from the traditional strategy management planning. I recommend this course, as it not only taps into the commerce element, but also on how efficiency can be achieved through automation.", - Portia Matsena, Acting General Manager Commercial, South African Post Office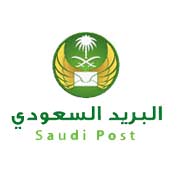 "I was astonished by how much I learned during the eBusiness management course. Excellent content and delivery. It was enlightening and totally professional. It was very fruitful to my work and helped me to establish a professional e-Business presence for Saudi Post. , - Waheed BuSaeed - E-Business Director, Saudi Post

"The trainer really brings 'talks that walk' with useful and actionable insights. Being an active listener the course was interactive and creative, which helps to participate and remember things. I encourage anyone, from beginners to experts, to attend these courses. It refreshed my memory on risk management, legal aspects of ecommerce and also key site design and ergonomy how to.", - Christophe Ferrasse, Global E-Business Leader, Royal Canin - A Mars Company

"I found the COB e-business manager course extremely valuable particularly in terms of online customer experience and e-commerce. As an IT Manager in a smaller organisation, the learning enabled me to deliver strategic and business ideas, as well as technical input to the various teams in my company. Highly-Recommended" - Mark Furney, IT Manager, French Brothers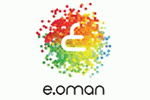 "The training was excellent, well-planned and prepared" - Mohammed Al-Rawahi, Infrastructure and E-Services, ITA Government of Oman
"...a very enriching experience", - Muhanna Baqer, Director E-Payments, ITA Government of Oman

"The overall experience was great", - Tomislav Tepeš - Airline Information Systems Manager, Croatia Airlines

"The E-Business Management Program was excellent. The e-commerce day was very intensive and expanded my thinking." - Deemah AlYahya - E-Business & Services Manager - Saudi Stock Exchange

"The Certified E-Business Manager Program is a fruitful course containing a mix of theory and practical exercises. Experienced instructor, very informative material, hands-on exercises, techniques and knowledge-sharing. I especially liked the e-commerce and web content strategy days", - Osama Hamatto, E-Sales and Distribution Manager - Zain Telecom