E-commerce Courses to Increase Your Sales
Get e-commerce training to suit your budget! Whether you are looking to start a new e-commerce store, improve your existing store, or discover ways to boost your online sales, we have an e-commerce course to suit your needs. Take a look at our choice of e-commerce courses below:
5-Day E-Commerce Management Course
Become a COB Certified E-Commerce Manager!
A valuable sales and customer-focused e-commerce training program which will help you plan and implement a powerful online store and sell your products and services effectively.
Course duration: 5-Days including 3-hrs exams and revision exercises
View Course Details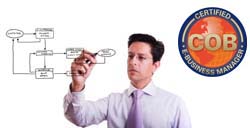 5-Day E-Business Management Course
Become a COB Certified E-Business Manager!
This powerful 5-day broad spectrum e-business course, includes one day on e-commerce and a day on strategic planning, e-project management and e-risk management, instead of the web merchandising day of the E-Commerce Manager course.
View Course Details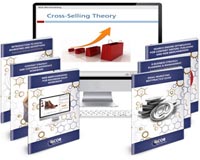 COB Certified E-Commerce Manager Self-Study Course
Get e-commerce classes online with the ultimate online e-commerce course. If you are unable to attend the 5-day e-commerce management course, why not try the the self-study course instead.
This practical self-study course combines a boxset of six powerful books with access to cutting-edge e-learning.
Course duration (including study time): 30 - 40 hours of study
View Product Details
You may also be interested in:
COB Certified E-Business Manager Self-Study Course